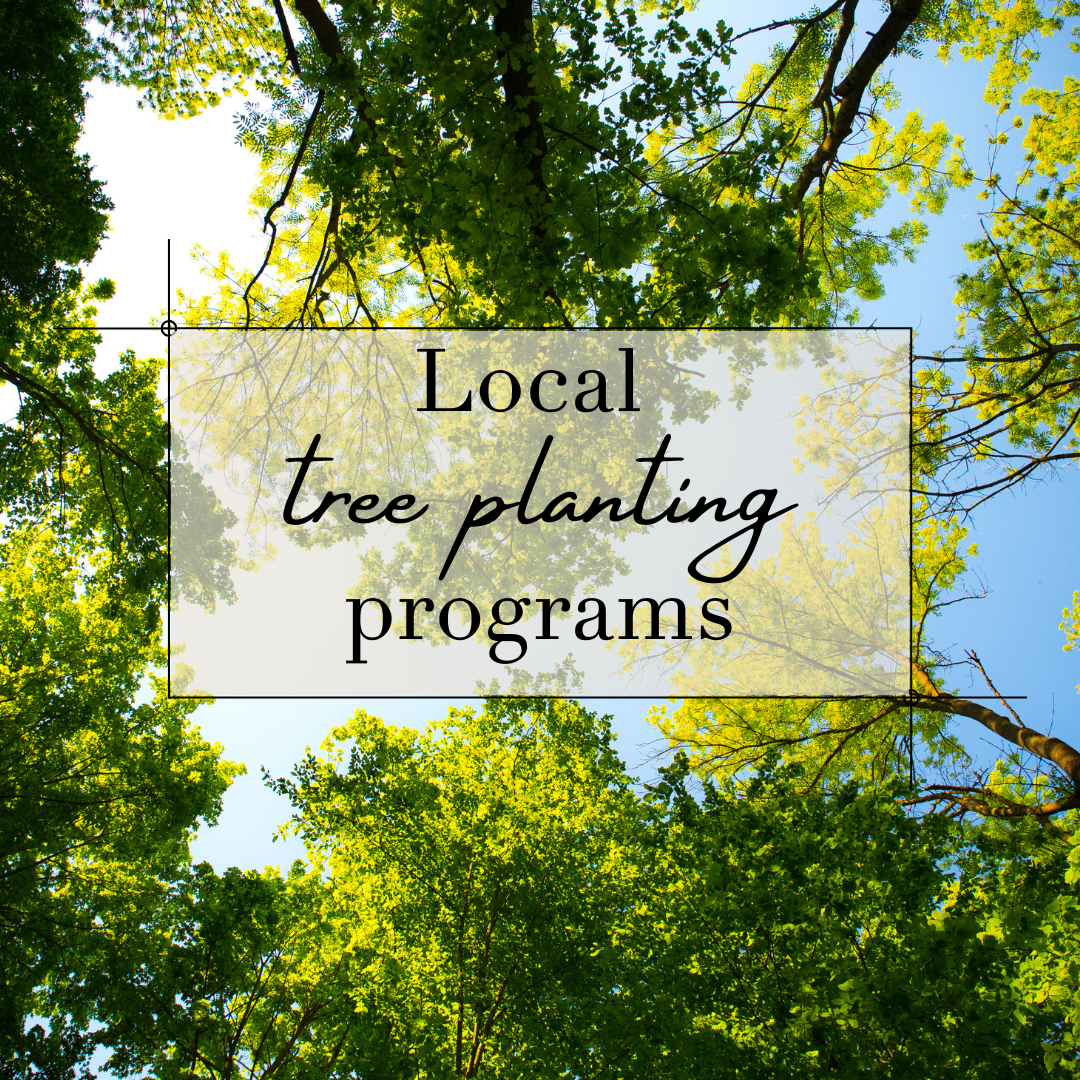 In this 3-part series, Greening Your Home, you'll learn ways to make your home more energy-efficient while also saving you money in the long run. Caring about the environment and being "green" can be easier than you think as a homeowner. You can start today!
Here's the final article and it's all about how to plant trees in your yard (or common yard if you're in a condo) for much less money.
Did you know that by adding a tree to your yard, you can increase your property value and save on energy costs?
But maybe the cost or your lack of a green thumb is holding you off.
No worries since there are some great programs in the DMV area that can help!
Why Trees Help Your Home
• Trees boost curb appeal. The presence of larger trees in yards and as street trees can add 3 to 15 percent to home values throughout neighborhoods.
• Trees can shade buildings, windows and air-conditioning units. Homes with well-situated trees can reduce air conditioning needs by 30 percent and save 20 to 50 percent in heating costs.
• Trees can help with water drainage.
Calgary Tree Planting Programs
Tree Canada
Treecanada.ca
Their Tree Grants are the only national community greening, innovation and stewardship programs in the country.
Through this program, Tree Canada and their partners offer funding and technical support to help start, upgrade, or achieve your greening goals through tree and shrub planting.
Each year they help support schools, community groups, Indigenous communities and municipalities across Canada looking to increase their green infrastructure through planting projects.
This includes supporting local greening planting projects as well as developing and rolling out urban forest best management practices and innovative urban design solutions.
Branching out Tree Program- The City of Calgary
https://www.calgary.ca/parks-rec-programs/tree-giveaway.html

Trees are an intrinsic part to the quality of life in Calgary. They provide a myriad of environmental benefits. They also contribute to positive mental well being. Trees help us connect with our communities.
Calgary's tree canopy coverage is currently at 8.25%, this includes trees planted on both public and private property. The City is working to grow and expand our tree canopy coverage to 16%.
You can help through the annual Branching Out program. Trees are provided at no cost by the City of Calgary.

Keep a look out for any local community tree programs that might offer reduced-priced trees native to your area. Sometimes these events can be held once a year and include help with planting and how-to's on tree care.

Many groups are concerned with the tree canopy in certain neighborhoods and want to help homeowners plant trees.

Happy planting!