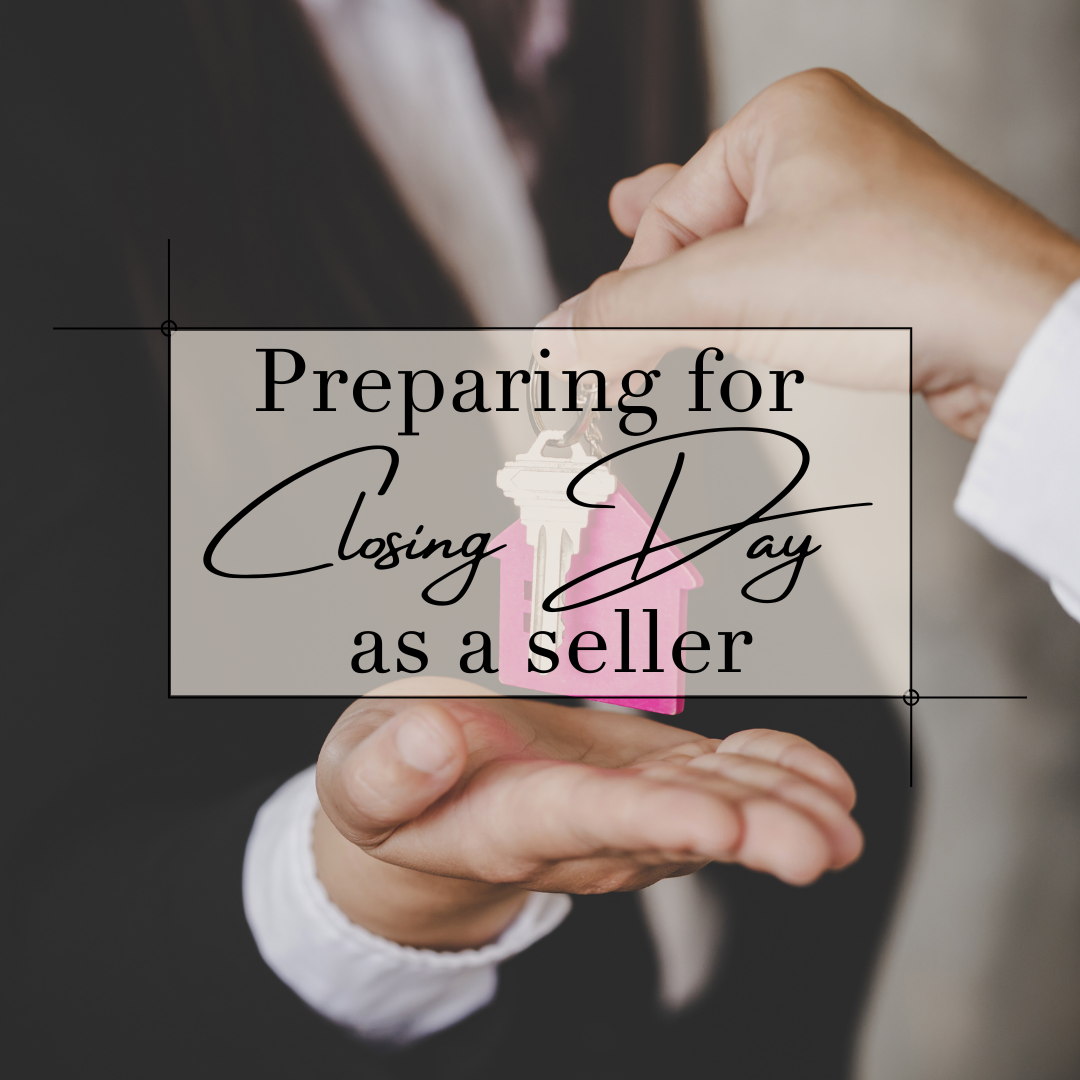 This series,

Love Selling Your Home: Minimize Your Stress, Maximize Your Profit

, is a step-by-step guide that covers everything you need to know to sell your home in today's market, from finding a real estate agent to all the way to settlement day
.

The big day is finally here! You are going to officially sell your home and hand over the keys to the new owners.
It's not unusual to experience a wave of anticipation and excitement leading up to this day. But no one wants the transaction to be sidetracked by any surprises. Unfortunately, that can happen.
Do your homework now and you'll have a successful settlement. Here's what you need to do prior to this day, and also what to expect at your closing and what to bring with you.
Pre-Closing Tasks to Complete
· Any agreed-upon repair work to the property or home should be completed by this date unless the buyer has agreed to work with their own contractor at a later day. The buyers will have their walk-through inspection just prior to the closing that day.
· Prepare to vacate your home at the agreed-upon time with the buyer. If you and the buyers have agreed the moving will not take place on or before closing, you should negotiate a "rent-back" agreement.
· Cancel or transfer your utilities, effective that date.
· Cancel your homeowner's insurance, effective that date.
· Cancel any monthly fees such as trash service, service for any alarm systems, condo fees, etc.
· Cancel any automatic payments that have to do with your home so you aren't paying for it after you sold it!
Meeting with your lawyer
You will meet with your lawyer 1-2 weeks ahead of your closing date to sign the appropriate documents required to transfer the funds and title of the home to the buyers. They will walk you through everything that you will need to bring at that time. If you are also buying a home, they will complete those documents at the same time.
· Bring your driver's license or some form of ID.
· Void cheque.
What to Expect at the Closing
This is the day you will legally transfer the property to the buyer, pay off any mortgages, and receive any proceeds from the sale.
If there are no issues with the transfer of funds from the buyer, you will get a call from your lawyer and your agent that the buyer's funds have been received and the keys are released to the buyer. At this point, the home is now legally the buyer's.
If you plan to use some of the proceeds of this sale to purchase a new home, then you definitely want the closing of your current home to go smoothly with no delays or issues. It's rare that issues come up on possession day but it does happen. It's more common to know of issues or delays in the few days leading up to the possession. Your lawyer and agent will walk you through these delays and the solution to resolve them!
Congratulations … You sold your home!
Now that you have closed, it's time to move on to your new home and make some new memories.
This was the last article in my Love Selling Your Home series. It's taken you step-by-step throughout the entire process. You now know that selling your home doesn't have to be stressful or chaotic.
I hope you've learned a lot from this series and more than anything, I hope you feel confident that you can make this happen and I'd love to help you do it. When you are ready to start talking to agents, I would be honored to be one of the agents you interview. Let me show you how my unique approach to selling your home works so well to ensure you get the biggest profit possible, with the least amount of hassle for you, all at the same time.
Email me
here
and I'd be happy to meet with you and help you figure out what you need to do to get your home ready (and what you don't), talk pricing, talk marketing and timing too! I think you'll feel even more excited about selling your home and how great of a process it can be after we meet.
Next week, I have a bonus article for you,
How to Buy and Sell at the Same Time

.
So many sellers are also buying a new home. You'll learn how to do it successfully