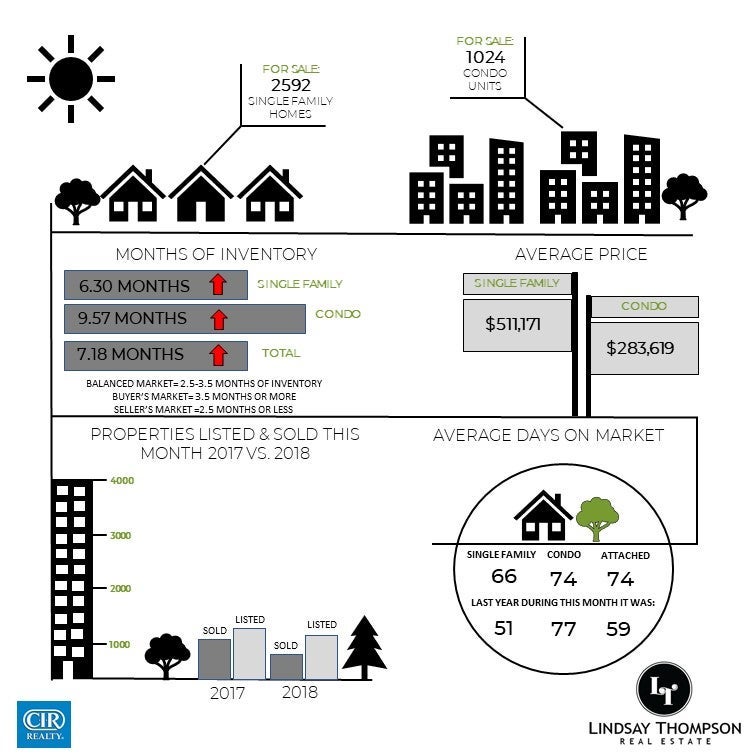 The oversupply trend in Calgary has continuing through the end of 2018. As expected, December continued with the slower trend as inventories and sales levels dropped for the holidays and year end. This is normal for December and was totally expected however December sales were down year over year with more inventory this year over last year.
Sellers watched as inventories in 2018 were higher than previous years and sales were down each month over 2017 levels and long-term trends. This caused sellers to make a choice to either lower their expectations or choose to wait to sell their properties at a different time in the future.
Buyers on the other hand were saddled with the new challenges of getting financed with the newer mortgage qualifications rules. The increases in interest rates through the year are almost back to what would be considered normal in most markets.
What's to come?
It's difficult to forecast attitude but Alberta needs an attitude change! This may come with the spring election or just an increase in oil prices but we need something to drive the better attitude. Currently inventory is up and sales are down so if you need to purchase this is an excellent time. If you need to sell in the foreseeable future, now appears to be the best time as waiting may cost you money if we see interest rise and inventory levels persist. History tells us that prices will recover but the turnaround will take time. Normally we never see a turn in the market coming we just see it in the rear view mirror, but, when they happen, we usually get a period of more stable conditions before the upturn.
Some of Alberta's Key economic indicators include:
Retail Trade is down 1.9% yr. / yr.
Consumer Price Index is up 1.7% yr. / yr.

MLS Sales Values are down 12.7% yr. / yr.

Net Migration up 47.5% to 14,514 yr. / yr.

Average Weekly income net 0 at $1155

Unemployment Rate down 1% at 6.3%

Manufacturing Sales up 13.3 %

Housing Starts down 23.0%
Together the total picture shows we still have some very difficult times ahead of us in 2019. However, it should be noted that the market conditions we've been seeing are less of a result of home affordability, and more about confidence in Alberta's economy and housing market. That could all change overnight with the approval of a pipeline to tidewater and may show some improvement with the spring election.