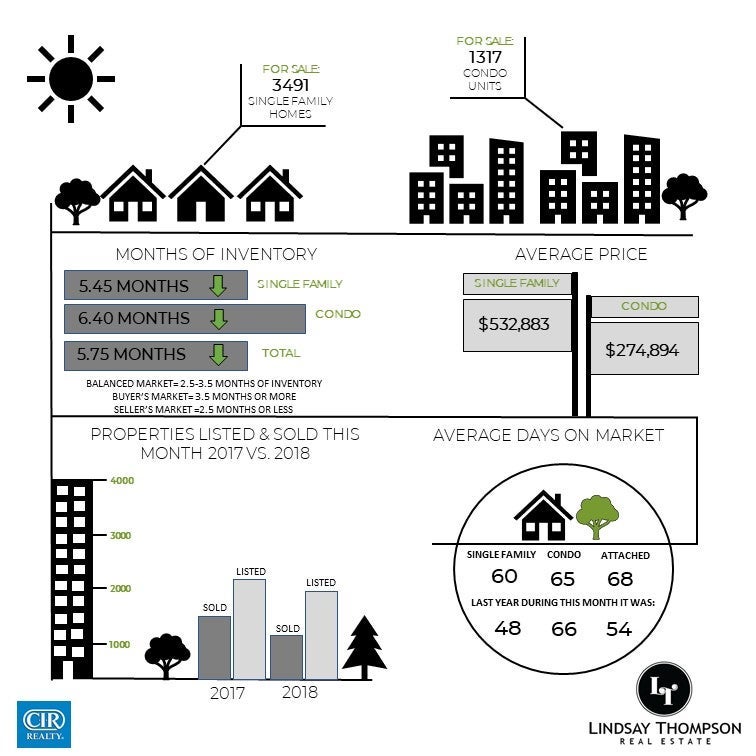 As expected the market has continued to slow down coming into the winter months. The inventory levels have been dropping month over month, as have the sales. This is very typical for Alberta's Real Estate market and I expect the same to continue to happen through until the New Year.
Now it's no secret that the mood in Alberta is a bit pessimistic, and consumer confidence seems to be one of our largest hurdles. The challenges in the Energy sector continue to plague the Province, and rising interest rates appear to be hampering new buyers entering the market place. 
However, lets take a look at long term numbers to compare to years past:

-Business incorporation's were up 21.5% year over year as of October
-Net Migration to the Province is up 101% year over year (10,378) as of the end of the 2nd Quarter. This is the third largest growth in the Provinces.
- Manufacturing Sales is up 15.1% year over year as of September
- Wholesale trade is up 5.2% year over year as of September
- Employment was up 1.8% and unemployment was down .3% at the end of October
- At the end of August there were 40,100 jobs available in Alberta
- The average weekly earnings for an Albertan is over 14% higher than the average Canadian
- Cattle prices are up 6.9% and grain deliveries are up 13.8%
- Bank of Canada's interest rate is at 1.75% when it was only ten years ago that it was over 4%
(sourcehttps://economicdashboard.alberta.ca/)

These are just a few of the highlights that our Province has going for it right now. Is it challenging times for Albertan families? With out a doubt there are many families struggling and it is a tough time for our Province. Is there more tough times ahead? We are likely not through the woods yet, however Albertan's are strong and innovative people that will not just sit back and do nothing. These tough times will end, and we will rebound, and it is up to all of us as Albertan's to help one another out of the pessimism and focus on the optimism. We must work together to find creative solutions and innovative ways to move forward.