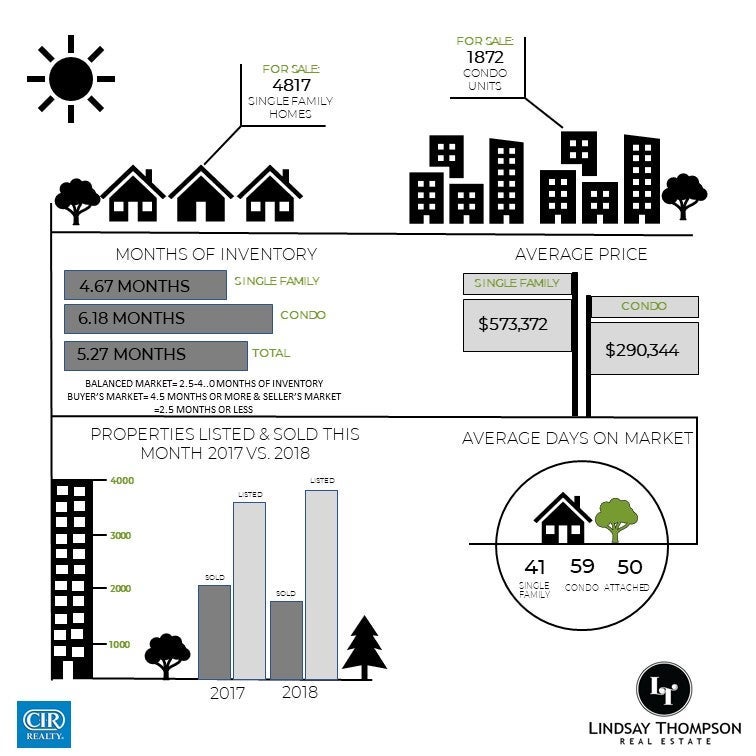 The Real Estate market in June was much of the same that we have been seeing through out the years. The inventory has been climbing, and sales have been lower than long term averages which is creating buyers markets conditions. The interesting market to note is the Row Housing sector which saw an increase to the benchmark price of 2.82% over June of 2017 rising to $302,300.

When looking at the market, it is wise to look at what opportunities are within the market place. It appears to be the perfect market for tenants to make the move into ownership. With inventory levels high, and the threat of interest rates rising as the economy improves, they have limited downside. The opportunity is in getting into the market at a low point prior to interest rates and demand increasing rising which will impact the affordability within the market. Their down side is protected as they are already "out of pocket" the rent they are paying annually so "if" the market drops it would be worth comparing what that would look like compared to the rent they are paying. This could be the opportunity to position themselves into the market to enjoy the rewards of an uptick as the market recovers.

Regardless of the situation, it remains incredibly important to keep properties in ideal showing condition with appropriate pricing. The market is quick to respond or reject the pricing of a property so due diligence in market evaluations is key, and monitoring activity with in the market is imperative.

While we anticipate a slower market through summer however the Fall market could be a different story with the building demand.