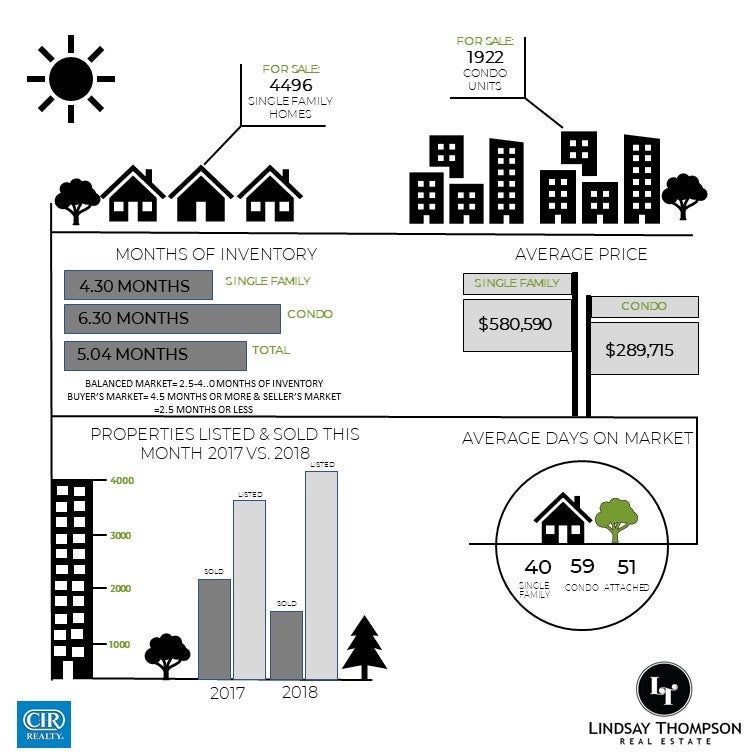 While economic indicators continue to show improvement, and Alberta's GDP out paces the rest of the country by over 30%, our real estate market continues to have it's challenges. The impact of the tightening of mortgage rules and higher interest rates has had an impact on slower residential resale markets nation wide. It seems to have compounded in the Alberta markets as we continue to see lower than normal sales volume, which in turn is allowing the listing inventory to grow. The sales in May 2018 were 19% below last years numbers, and 24% below longer term averages.

As a result of the lower sales and climbing inventory, our absorption rate has climbed to 4.9 months which moves us into a buyers market. This is leading to frustrations for sellers with lower showing activity, and climbing days on market. However, prices remain relatively stable in most sectors regardless of the lower sales volume. The feeling across the market seems to be one of nervous anticipation. Even when we get good news it seems to come with uncertainty and controversy, failing to help boost consumer confidence in the Real Estate Market. That said, we seem to be on the brink of turning over to better markets as the economy continues to improve.

As a seller in markets like this is especially important to be realistic and strategic with your pricing and marketing! If you're looking to buy, you have the advantage of having a great deal of selection to choose from and the potential to work with some very motivated sellers. 
Using a Realtor who understands the market will help you navigate its challenges AND can help you find the opportunities it presents. If you or someone you know is looking to buy or sell their home, or  simply wants to get a better understanding of what is going on in the market, shoot me a text or give me a call!